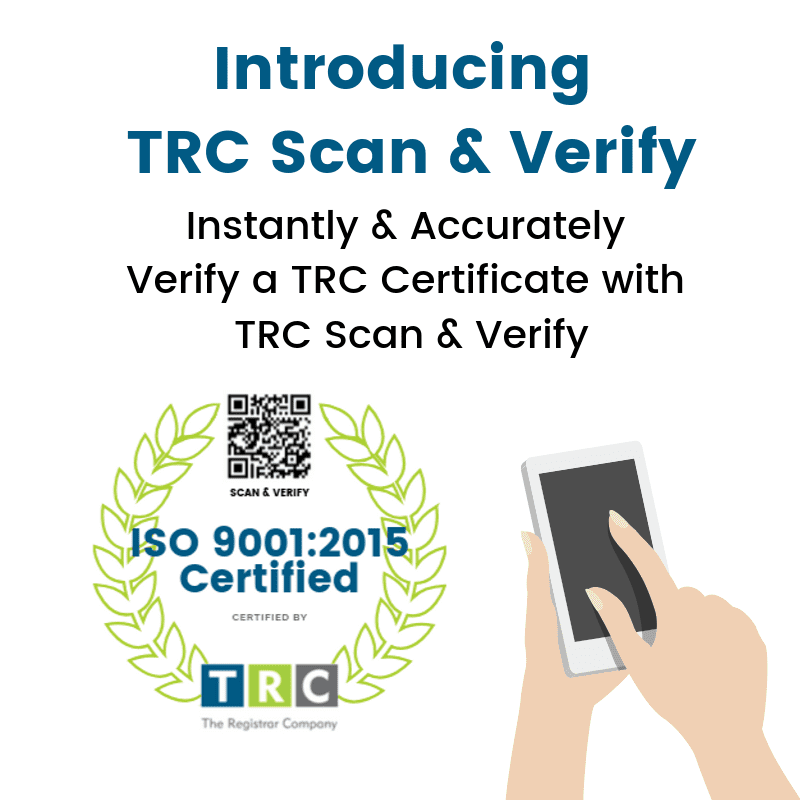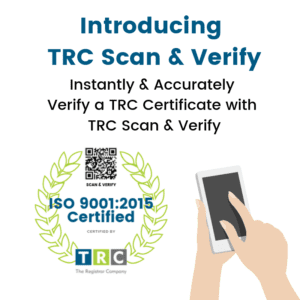 With TRC Scan & Verify, simply scan the QR Code labelled on a TRC Certificate to reliably verify the Status & Current version of a certificate, instantly.
Anyone with access to a TRC Certificate can scan to instantly verify that a certificate is Active, Accredited & Accurate.
Simply scan the QR Code using your smartphone camera or a QR Code Reader App which can be downloaded from your smart phones App Store or equivelant.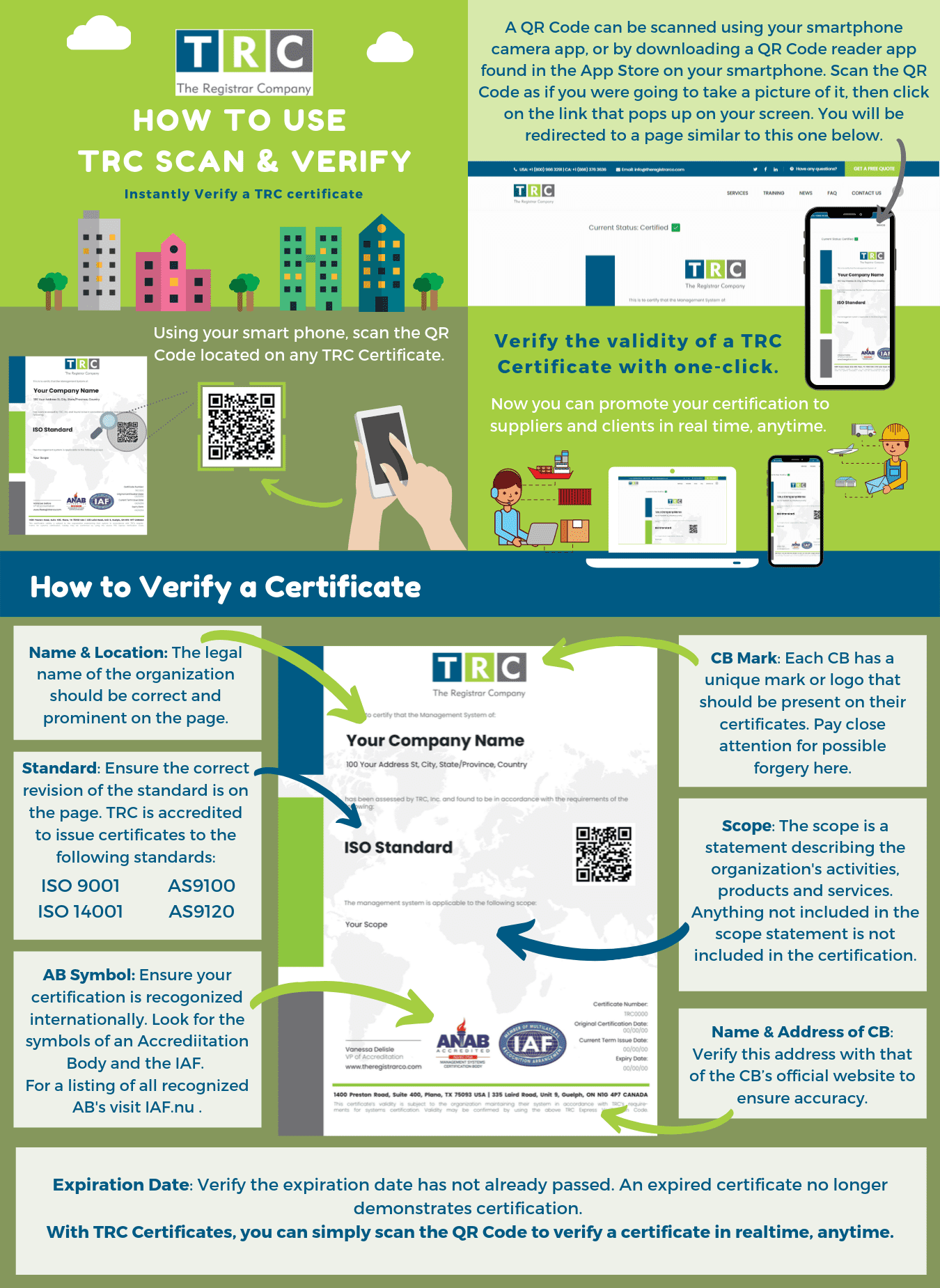 Speak to a real person, right away. TRC service is the fastest in the industry, with one of the highest client referral rates at 98%.
We make the transfer process seamless by providing a dedicated Client Services Manager for your account – learn how we can help you today.
Determine your Readiness for Certification
Not sure you're ready for certification? Take our Readiness Assessment!
TRC has developed FREE Readiness Assessment user workbooks designed to help you determine your readiness for certification.
Download your Free Workbook.
Are you New to Standards?
New to Standards and Certification?
Just getting started with implentation?
Wanting to talk to an industry expert?
Wherever you are in the journey, TRC is here to help.
Talk to us today!